Pay Now Online Payment Gateway
---
Accept multiple online payment methods from your eCommerce website with Netcash's Pay Now Gateway. Integrates with Sage Online Tools, Woocommerce, WordPress, Magento, cs.cart, Prestashop and nopCommerce.

More ways to pay
With Pay Now Online Payment Gateway plugin, you now have the ability to offer your clients multiple payment methods increasing the propensity of payment being made. 3D security and PCI compliance reduce both fraud and the chances of chargebacks.

Reduce abandoned carts
Abandoned carts are a major concern for any eCommerce store and are largely due to customers feeling lost or unsafe. Our gateway is super easy to use and completely secure giving clients comfort when making payment.

Get unsurpassed after-sale support
Unlike other online payment gateway providers, you will have a dedicated Payments Advisor. If you have any problems, you always speak to the same person.
Offer multiple payment options on your e-commerce website







QR Wallets and banking apps:

Integration available with multiple shopping carts
The Netcash Payment Gateway is already integrated via numerous shopping cart plugins and we also support customised integration.
Do I require a merchant account at my bank to use the Netcash Paynow service?
You do not require a merchant account in order to make use of any of the Paynow payment options.
What security measures are in place for your credit card payment services?
Netcash is PCI Level 1 Compliant and all our credit card transactions are 3D secure enabled. We follow strict standards to ensure your customers data is safe.
Am I able to accept foreign currency through Paynow?
Unfortunately, all transactions are processed in ZAR.
Can credit card transactions be returned?
Yes, credit card holders can return or dispute credit card transactions up to 180 days after the transaction has taken place.
Does Netcash offer custom integration options?
Yes, our technical support team will gladly assist you with API information and integration support.
Does the Paynow service offer recurring transactions?
For recurring transactions, we suggest making use of our debit order facility where you can make recurring deductions against bank accounts and credit cards.

The Netcash payments facility gives our customers peace of mind when paying with their credit cards.
Carla Sissing
CFO | Lifestyle Cruises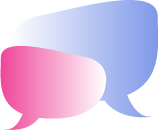 Chat to us
Complete your details and one of our Payment Advisors
will call you to discuss your unique payment needs.