Who is Netcash?
Netcash is a market-leading payment solutions provider to South African businesses and organizations, specialising in Debit Orders, Salary and Creditor payments, Pay Now, eCommerce and Risk Reports. We impact meaningfully on our clients by providing efficient, simple, cost-saving payment services.
Our Clients: To build client-centric partnerships based on unrivaled service that exceeds expectations.
Our People: To create an environment and culture where our colleagues feel empowered to contribute and grow as part of a team striving for excellence.
Our Technology: To provide multiple innovative payment solutions on an integrated online platform.

Customers first
Clients are at the heart of everything we do. We don't exist without them.

Accountable
We act with integrity and honesty and trust each other to do the right thing

Innovate
We are continually evolving to deliver innovative services that our clients need to succeed

Make a Difference
We are committed to making a positive difference by supporting start-up businesses that will shape our countries future.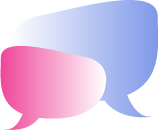 Chat to us
Complete your details and one of our Payment Advisors
will call you to discuss your unique payment needs.