Pay Now with Scan to Pay
Allow your customers to make payment with their mobile devices by simply scanning an unique QR code.
Netcash QR benefits both our retail merchants and their clients by offering a convenient way to pay.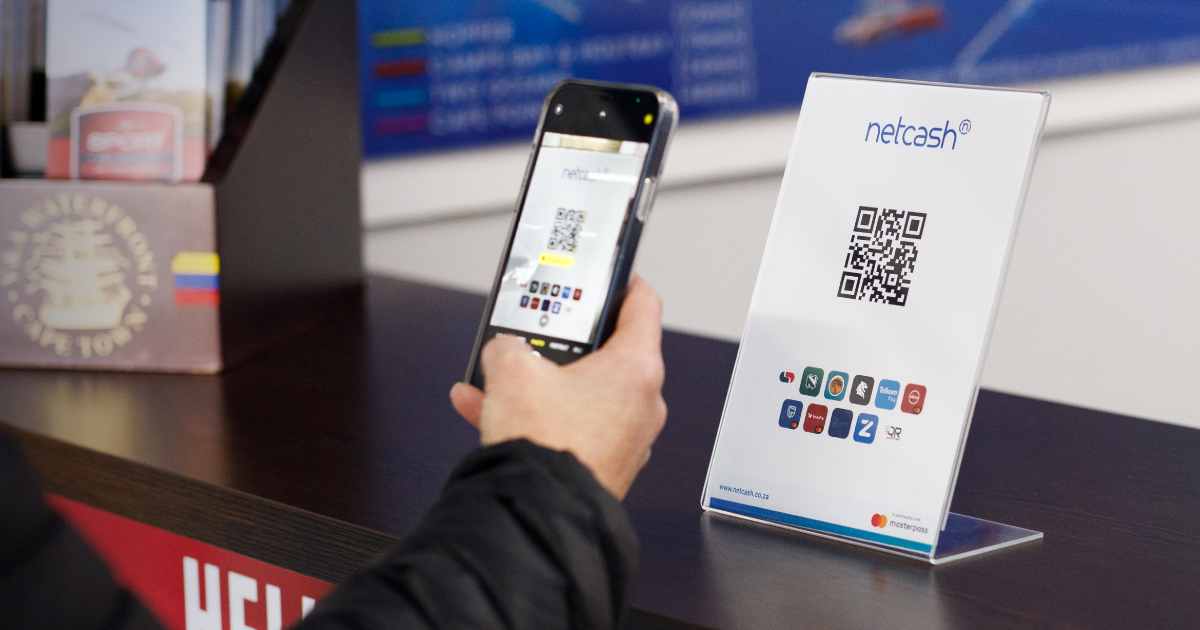 Step 1
Login to your Netcash account and navigate to >Services > Pay Now > Scan to Pay > Manage and click on Add.

Step 2
Insert Paypoint and notification details then press Submit.
Click on the printer icon to print the QR code.

Step 3
Cut out the QR code and stick it onto the branded QR insert included in your box.

Step 4
Slide the QR insert into your perspex stand.
Customers can login to their banking app and wallets and Scan the QR code to make contactless payments.
Cheaper and faster access to a merchant facility.
The exact amount can be displayed on the customer's payment app, without the customer having to type it in, which creates a more frictionless experience.
Each QR code contains unique data, so other useful information can be recorded, like where the transaction is taking place
No need to deal with the onerous compliance requirements that come with storing cardholder data.
We also provide static QR code countertop stands as a backup in the case of power outages or system being offline.
Digital wallet users do not expose their cards to skimmers thereby eliminating fraud.
Chat to us
Complete your details and one of our Payment Advisors
will call you to discuss your unique payment needs.