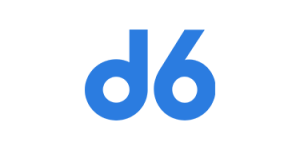 d6 – School Management Software
Our company offers schools an integrated cloud-based solution that assists and simplifies the management of school software functionality, including collection of school fees. We have an array of products expertly designed to help schools and communities. This is done by enabling community organizations (schools, churches, clubs, and residential estates) to operate more effectively.
Furthermore, we provide the members of these organizations (parents and other members) the ability to stay informed about what's happening in their linked organizations. Businesses in the community are also provided with a sound digital advertising platform while supporting the community organization. Lastly, we enable cashless communities through frictionless facilitation of the transfer of value between the members and their community organization.
Our integration with Netcash will give our product users an advanced debit order collection facility that seamlessly integrates with d6 allowing for comprehensive reconciliation of all funds received.
Seamless integration with d6+ Finance Module – create and submit debit order batches directly from D6 to your Netcash account without any manual intervention.
Validation of all bank account details done at point of capture – no rejected transactions on processing day means a greater number of debits submitted for collection.
Automatically receipt all successful debit orders – D6 allows the Netcash account statement to be retrieved from Netcash daily and will reconcile all paid transactions effortlessly.
Unpaid debit orders are also received in the Netcash statement and automatically posted daily to the relevant accounts.
Integrated to:
Billing
Statement reconciliation
d6 group is a subsidiary of Open Learning Holdings, an investment holding company in the education industry.
As an innovative technology-driven company, d6 group influences audiences in different sectors to ensure effective management and communication.
Within the d6 group, three brands have been established in the group of companies, namely d6 education, d6 communities and d6 media. These brands each have their own distinct attributes but remain focused on being at the forefront of technology-driven innovation.
Benefits of using an integrated Billing solution:
Offer multiple payment options

Make paying more convenient for your customers so that you get paid quicker. Payment options available include Instant EFT, Bank EFT, Credit Card, Visa Checkout, Cash Payments and QR using major wallets or banking apps.
Automated reconciliation

Easily reconcile your invoice payments to accounting software off a single Netcash statement. Save time, increase accuracy and eliminate the risk of misallocation.