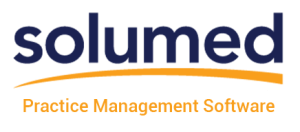 Solumed – Software for better practice.
Solumed is part of the AVANTedge Group specialising in software development aimed at the legal, medical, and automotive industries' unique requirements. The group operates across a common development platform with support teams able to support across the various companies. It exposes staff to many different scenarios, ensuring that they have a more open-minded approach to problem-solving.
The group has expertise in integrating with numerous systems, including SAP. The in-house research and development department uses the latest Microsoft.NET framework and SQL server databases to develop high-quality software programmes. All installations conform to international standards. Programmes can be used as stand-alone or network applications, and used together; they form an integrated system. The group supplies its software solutions to numerous companies of different South Africa and international markets.
Solumed's integration with Netcash will make the process of receiving payments much simpler for all. Patients will be able to conveniently make payment using various methods such as credit card or instant EFT. The incoming payment is automatically allocated to the relevant account which reduces administration and increases efficiencies in the practice.
Manage patients and accounts database
Manage main account as well as any dependents loaded, including capturing Medical Aid information.
Bill for services and procedures
Bill patients based on medical aid tariff pricing or private rates and apply relevant modifiers.
Collect outstanding debt and allocate payments
Process batch payments and ERAs, send a Netcash Pay Now link to patients via email or SMS for outstanding amounts, consolidate payments received and fetch and allocate unmatched payments.
Patient Relationship Management
Maintain contact with patients for general messages, appointment reminders, birthday messages, clinical searches for follow up appointments due, recalls and accounts with amounts owing.
Month end processes and reporting
Run monthly batch statements, send Netcash Pay Now links to all accounts with a balance due, run interest on overdue accounts, and run monthly payment plans where applicable.
Solumed's software solutions have been used by medical, dental, and allied healthcare practitioners in South Africa, and beyond its borders, since 1987. Through a combination of clinical experience and software development, we aim to build long-lasting partnerships with our clients.
Benefits of using an integrated Billing solution:
Offer multiple payment options

Make paying more convenient for your customers so that you get paid quicker. Payment options available include Instant EFT, Bank EFT, Credit Card, Visa Checkout, Cash Payments and QR using major wallets or banking apps.
Automated reconciliation

Easily reconcile your invoice payments to accounting software off a single Netcash statement. Save time, increase accuracy and eliminate the risk of misallocation.