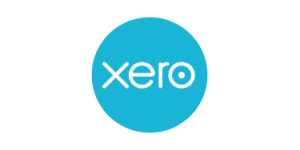 Xero – Online accounting software that simplifies day-to-day tasks.
Xero is a cloud-based accounting software platform for small to medium-sized businesses. The App allows you to manage your finances from anywhere, placing complete control in your hands. With Xero's integration into Netcash, you can pay invoices and accept payments with ease.
Manage supplier/creditor payments
Validate supplier bank account details in the Netcash Xero App. Create supplier payments in Xero that are automatically sent to the App for review and uploading directly to your Netcash account. This feature also caters for part payment of invoices and allows for customised statement references.
Payment button on invoices
Get paid faster with online invoices. Create invoices in Xero with Netcash payment links and allow clients to pay via multiple payment options on the Netcash Payment Gateway.
Statement downloads
The Netcash Xero app allows you to map common Netcash transaction types to specified Xero ledger accounts. Supplier payments are downloaded and reconciled at invoice level every day – part payments included! Online invoice payments are also reconciled daily allowing for greater accuracy and time savings.
Access from anywhere
Access the App directly from your Netcash account wherever you are.
Automation
The seamless integration with Xero means that all payments are reflected in the App once they have been created in Xero, changes in Xero will automatically reflect in the App. Issuing invoices for payment in Xero will automatically include the Netcash payment link and be reconciled daily via automated statement downloads. Experience hassle-free payments by using our free Netcash-Xero App.
*
Xero's online accounting software connects small business owners with their numbers, their bank, and advisors anytime. Founded in 2006, Xero now has 3+ million subscribers and is a leader in cloud accounting across New Zealand, Australia and the United Kingdom. Xero's products are based on the software as a service (SaaS) model and sold by subscription, based on the type and number of company entities managed by the subscriber.
Benefits of using an integrated Accounting solution:
Convenient to pay
Upload payment files to Netcash directly from your integrated software.
Files are kept safe
Payment batches are sent directly to Netcash and not exposed on your computer where they might be compromised.
Protect you business
Avoid fraud and manage business risk with access to consumer and commercial credit checks and reports from multiple credit bureaus and CIPC.
Automated reconcilitation
The data provided with your payments allows for effortless, automated reconciliation off a single Netcash statement.