Process creditor payments and make the payment in a safe and more efficient way
Creditor payments can be an admin intensive task taking up valuable time each month and can often introduce additional risk in your business. Using Netcash will increase efficiencies, save costs and eliminate risk.
Benefits of using Netcash for creditor payments

Save Time
Bank account validation will help you avoid unnecessary last minute-rejections when processing payments. You have the peace of mind that all payments will be accepted by the banks.

Increase accuracy
Accuracy is of utmost importance when making payments, which is why we ensure that you pay the correct bank account every time by using our bank account verification service.

Extra security
To ensure that your account is more secure, you are able to dictate the levels of access, the number of authorisers per payment batch, and use One Time Pins (OTPs) or 2 Factor authentication to authorise payments.

Save money
Take advantage of our discounted transaction fees when you process creditor payments. The higher your transaction volume, the more you save!

Be in control
Extensive reporting including statements, batch, and audit reports, as well as payment notifications, ensure you are kept in the loop of all payment aspects.
We have integrated our creditor payments solution into numerous accounting, ERP and billing software to bring you a seamless experience when paying creditors.

Protect your business
Avoid fraud and manage business risk with access to consumer and commercial credit checks and reports from multiple credit bureaus and CIPC.

Automated reconciliation
The data provided by your software allows for effortless, automated reconciliation off Creditor payments.

Hassle-free integration
A simple link between your accounting, billing or ERP software allows for functionality to be instantly available.



The main advantage I have experienced with Netcash is the way we can integrate our system to Netcash that makes creditor payments quicker and easier.
André Smalberger
Accountant | Protea Metering
Our Software Partners have integrated our payment functionality into their software to simplify the customer experience. The integration provides customers with seamless, secure and accurate data transfer.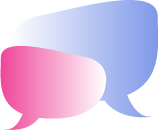 Chat to us
Complete your details and one of our Payment Advisors
will call you to discuss your unique payment needs.