Automated Debit Order Collection
What is a debit order
A debit order is a method of collecting money from a bank account with the express permission of the account holder. It is most commonly used to collect monthly subscriptions, premiums or repayments. Netcash offers a complete debit order collection system, enabling you to collect recurring payments from your customers without the hassle or time-consuming admin.
Simple and efficient ways to collect money

Flexible collection service
We offer a variety of services to suit your collection
needs, including recurring and once-off debit
orders as well as Same-day or Two-day services.

Comprehensive collection facilities
Our debit order collection service enables collections from cheque, savings and credit card accounts.

Multiple mandate formats
We understand that business needs are diverse,
therefore we accept multiple mandate formats
including voice recordings, paper-based and electronic
mandates, which can be stored on your
Netcash account for ease of reference.


Extensive reporting
Track who has paid you and analyse your debit order collections using our comprehensive reports and statistical data.

Get paid sooner
Enhance your cash flow by receiving up to 90% of
your collection value paid on the day the debits are
processed.
More options to recover your debit order unpaids
Follow up on your unpaid debit orders with a quick SMS or email sent directly from your Netcash account and get paid faster. Offer multiple payment options to your client.

Netcash has been a great partner to Viva Gym, having assisted with our debit orders since we opened our first Gym. Every Netcash team member we have interacted with has been helpful and responsive, and their online systems are easy to use. Integrations are also straightforward – overall, highly recommended.
Financial Manager | Viva Gym
Jonathan Cruise
Our Software Partners have integrated our payment functionality into their software to simplify the customer experience. The integration provides customers with seamless, secure and accurate data transfer.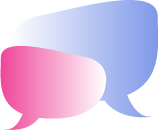 Chat to us
Complete your details and one of our Payment Advisors
will call you to discuss your unique payment needs.