Streamline the collection of debit orders
Debit Orders are a method of collecting money from a bank account with the express permission of the account holder. They are most commonly used to collect monthly subscriptions, premiums or repayments. Netcash offers a complete Debit Order Collection system, enabling you to collect recurring payments from your customers without the hassle or time-consuming admin.
Simple and efficient ways to collect money

Flexible collection service
We offer a variety of services to suit your collection needs, including recurring and once-off debit orders as well as Same-day or Two-day services.

Electronic Mandates
Our electronic mandate solutions ensure that you obtain your clients authority to debit in a compliant, secure and convenient manner

Get paid sooner
Enhance your cash flow by receiving up to 90% of your collection value paid on the day the debits are processed.

Extensive reporting
Track who has paid you and analyse your debit order collections using our comprehensive reports and statistical data.

Comprehensive collection facilities
Our debit order collection service enables collections from cheque, savings and credit card accounts.
Frequently asked questions
Are there any hardware, software or training requirements to use your debit order service?
Netcash is completely online and in the cloud, meaning no software installations or updates. You can access your account from any PC or mobile device provide you have internet access.
There is no onsite training requirement, our quick start guides, and relationship consultants will help you get started.
What is the difference between a debit order and a stop order?
A stop order is a scheduled payment where you instruct your bank to make several future dated recurring payments. A debit order is where you would give instruction to a third party to deduct funds from your bank account.
What is the difference between Same day and Two-day debit orders?
Two-day debit order: A standard debit order that is processed on weekdays (Mon- Fri) with an authorisation cut-off time of two days prior to the action date. Funds are available on the action date.
Same day debit order: A premium debit order service which can be processed Monday to Saturday with an authorisation cut-off time on the action date. Funds are available the following working day.
What is an abbreviated name?
This is a shortened name which is registered at the bank and reflect on a customer's bank statement to identify who has debited their account.
Is a debit order a guaranteed method of payment?
No, a debit order could be unpaid for several reasons including but not limited to; the account holder having insufficient funds, an account being closed or a dispute meaning that the account holder requested the payment to be stopped.
More options to recover your debit order unpaids
Offer multiple payment options for unpaid debit orders with an SMS or email payment link sent directly from your Netcash account.

Netcash has been a great partner to Viva Gym, having assisted with our debit orders since we opened our first Gym. Every Netcash team member we have interacted with has been helpful and responsive, and their online systems are easy to use. Integrations are also straightforward – overall, highly recommended.
Financial Manager | Viva Gym
Jonathan Cruise
Netcash Software Partners
Our Software Partners have integrated our payment functionality into their software to simplify the customer experience. The integration provides customers with seamless, secure and accurate data transfer.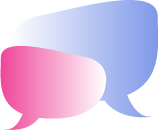 Chat to us
Complete your details and one of our Payment Advisors
will call you to discuss your unique payment needs.