An electronic funds transfer (EFT) is a direct deposit of funds that are digitally transferred from one bank account to another. EFT's have become the leading method used to transfer funds since it is easy and assessable.
EFTs are quick and reliable, and there is not much work that goes into making the transaction.  Businesses easily save money. The low effort aspect is a financial benefit when it comes to time spent, but it also means employees can concentrate on larger issues since the details are taken care of through electronic automation.
The customer will login to their internet banking App and make payment using the Dedicated account bank details which is visible in the Netcash merchant account.
Benefits of Bank EFT
You do not need to wait a few days for payment to clear, it clears immediately
Payment can be made from all major banks in South Africa such as FNB, ABSA, Standard Bank, Nedbank, Capitec Bank, and Investec
Checkout is made easy with no delays
Only pay a small all-in-one transaction fee when you make a sale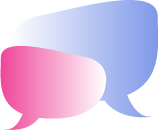 Chat to us
Complete your details and one of our Payment Advisors
will call you to discuss your unique payment needs.