Netcash and Retail Capital Ltd have partnered to bring you Instant Funding based on cash-inflows on your Netcash account.
Your pre-approved Instant Funding offer is generated by analysing your anonymised data. Should you accept your Instant Funding offer, your information will be shared only for the purpose of preparing the funding application and to enable the funds to be paid into your Netcash account instantly.
Flexible business funding

Accessible
Access Instant Funding directly from your Netcash account.

Unsecured
No security or collateral required.

Flexible
Payment structures tailored to match your business turnover and cashflow cycles.

Secure
Meeting all regulatory requirements, we keep your data protected, safe & encrypted.

Trusted
74% of Business Owners return to access additional funding.
Effortless application process:
Select the required amount > Choose the payment term > View your payment details > Submit your application

Retail Capital Ltd, your trusted partner in SME funding


Business is the lifeblood of the economy and Small and Medium Businesses are the Growth Engine for the future, employing the most people and growing faster than Large Businesses. It is vital they have the resources and the skills to grow. At Retail Capital, we partner to provide funding and support services to benefit South Africa.
Karl Westvig
Retail Capital Founder & CEO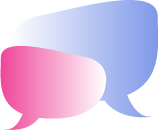 Chat to us
Complete your details and one of our Payment Advisors
will call you to discuss your unique payment needs.