Simple bulk salary and payroll payment software
Paying bulk salaries and payroll each month shouldn't bring additional stress. Make once-off, recurring or batch payroll payments with our online software to all South African banks and account types. You can relax knowing that everyone will get paid on time.
Why use Netcash for Salary and Payroll Payments?


Save Time
By using bank account validation, you will avoid unnecessary last-minute rejections when processing payments. Have the peace of mind that all payments will be accepted by the banks on payday.


Increase accuracy
Accuracy is of utmost importance when making payments, which is why we ensure that you pay the correct bank account every time by using our bank account verification service.


Extra security
To ensure that your account is more secure, you are able to dictate the levels of access, the number of authorisers per payment batch, and use One Time Pins (OTPs) or 2 Factor authentication to authorise payments.


Greater flexibility
With our Dated Payments service all your payroll payments reflect on the employees accounts on the same date at the same time, irrespective of where the bank account is held.


Be in control
Extensive reporting including statements, batch, and audit reports, as well as payment notifications, ensure you are kept in the loop of all payment aspects.
We have integrated our salary payments solution into numerous payroll software applications to bring you a seamless experience when paying salaries.

Know your employee
You are able to do credit checks from multiple credit bureaus on employees on your Netcash account.

Automated reconciliation
Effortless reconciliation off a single, comprehensive Netcash statement.

Hassle-free integration
A simple link between your payroll software allows for functionality to be instantly available.
What is the difference between Dated and Same day payment?
Dated: All beneficiaries receive funds to their bank account on the same day irrespective of where the bank account is held. Perfect for salary and wage payments.
Same day: FNB account holders receive payment in the afternoon of action date. Other bank account holders receive payment at midnight on action date.
On which days can payments be made?
Dated: Mon – Sat, excl. public holidays.
Same-day: Mon – Fri, excl. public holidays.
Does Netcash offer integrated payments with my software?
Netcash is integrated into various accounting, payroll and billing software. To view our existing integrated partners, click here.
If you would like to become an integrated partner, click here
How do I fund my Netcash account in order to process my payments to beneficiaries?
Simply pay your total batch value into your Netcash account by funding one our clearing accounts held at the major South African banks.
How do I know my payments will reach my beneficiaries on payment date?
Our bank account verification services (AVS) ensures that you are making payment to the correct beneficiary by matching the bank account number to an ID number or company registration number.

For a business to transfer their entire salary bill into a company's account, they must be trustworthy. Given Netcash's experience, history and endorsement by the major banks, I believe they are payment leaders in South Africa.
Anton van Heerden
Managing Director | DNA Outsourcing
Our Software Partners have integrated our payment functionality into their software to simplify the customer experience. The integration provides customers with seamless, secure and accurate data transfer.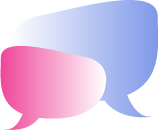 Chat to us
Complete your details and one of our Payment Advisors
will call you to discuss your unique payment needs.