Request payment with Pay Now Invoice
With Pay Now Invoice, you can offer your clients a choice of quick, convenient, at-a-click payment methods. This will help you to get paid faster, improve cash flow and reduce admin. When paying is this easy, you don't need to ask twice.
More ways to receive payments from your customers

Issue an invoice for easy online payment
Send your customers an invoice from your accounting software for immediate online payment. Every Pay Now invoice will have your payment options and details in the footer, including a 'click to pay' button.

Offer multiple payment options
Make paying you more convenient for your customers and get paid quicker. There are a number of payment options available including Instant EFT, Bank EFT, Credit Card, Masterpass™, Visa Checkout and paying at participating retail stores

Enjoy automated reconciliation
Easily reconcile your invoice payments to accounting software off a single Netcash statement. Save time, increase accuracy and eliminate the risk of misallocation.
Accept 6 convenient payment methods





Our Software Partners have integrated our payment functionality into their software to simplify the customer experience. The integration provides customers with seamless, secure and accurate data transfer.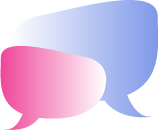 Chat to us
Complete your details and one of our Payment Advisors
will call you to discuss your unique payment needs.